We supply 'Crate' Land Rover replacement Diesel engines. These engines are re-manufactured units with new heads and new Land Rover genuine ancillaries. They come with a 1 year Guarantee, Conditions apply.
We offer the following units as standard:
200tdi, 300tdi and TD5.
We sell to both retail and trade. Lead time per order is 30 days ex works.
We export our units globally. Shipping rates can be quoted on request.
mailto:globallandrovers@gmail.com
---
For all our North American customers we are able to offer bespoke Defender builds. Powered by Land Rover engines or powered by the LS3 V8 Gas or the Duramax V8 Diesel.
These vehicles will be 100% legal in the USA and Canada as they will be built in the USA. Our agents for these builds are in Ohio Valley Rover, in North Carolina Overland Down East, and in Texas Precision Auto Body of Austin.
mailto:globallandrovers@gmail.com
---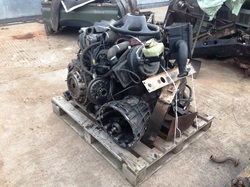 We offer 'take out tdi and TD5 conversion kits to convert V8 vehicles to Diesel.

We offer Kits for the following vehicles:
Land Rover Defender 90, 110, 130
Land Rover Defender NAS 90 & 110.
Land Rover Discovery 1 & 2

Range Rover P38
Range Rover Classic





---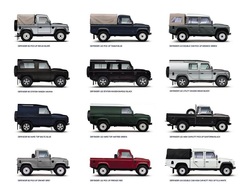 Please visit our For sale page.
---